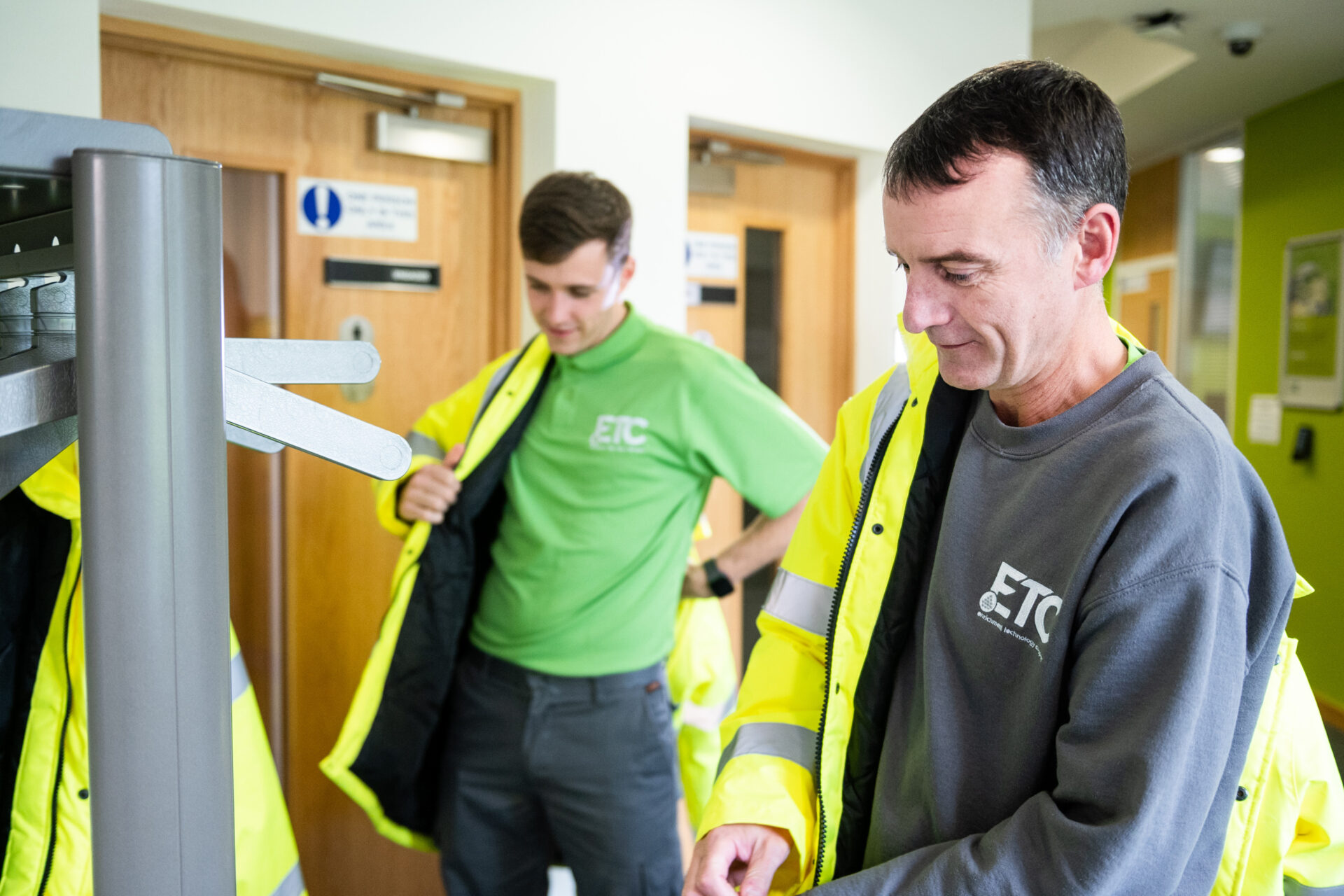 Back
Assembly & Installation Assistant Storesperson
Capenhurst
We are recruiting for an A&I Assistant Storesperson reporting to the Assembly and Installation Manager of ETC Limited.  The role will be based working from the Urenco Capenhurst site.  We are looking for an individual who has good experience in working to high standards in a previous manufacturing environment, with the ability to work to a high attention of detail with excellent communication and organisational skills.
Key Accountabilities
Provide support to the Materials Handling & Distribution Coordinator in:

The receipt and shipment of components.
Stock control and warehouse duties.
Loading and unloading component and equipment deliveries.
Supporting quality control processes such as reporting and returning defect parts.
The transportation of centrifuges from assembly to customer plant.
Data entry of assembly and installation process.
Maintaining stock levels in assembly and installation process.
Liaising with European sites to maintain consistent supply chain program.
Support the escorting of contractors and third party visitors, for example maintenance in ETC's premises.

Ensure stock is stored in a secure, safe and efficient manner.
Generate and maintain stock control, traceability and operational documentation.
Ensure the stores and work areas are kept, clean and tidy.
Any additional ad-hoc activities for the A&I Department.
Experience & Qualifications
Ideally, you will previously have worked within a warehouse or stock control environment. You will have a good standard of education with excellent interpersonal skills necessary for working in a team environment.  You will have good IT skills, which should include proficient use of Microsoft Office and SAP.   You will be able to work on your own initiative, have excellent attention to detail and strong problem solving skills. Fork Lift Truck or Pedestrian Truck Licence is desirable.
DV security clearance is an essential requirement for the role and this will be progressed and sponsored by ETC Limited upon a provisional job offer to the successful applicant.
Hours
The working hours will be Monday to Thursday 07:00am to 16:00pm and Friday, 07:10 to 12:00pm.
Benefits
Firstly, joining Enrichment Technology Company Limited will make you a team member within a group of enthusiastic and motivated individuals, who share goals and take pride in their work, achieving great results.
Secondly, in addition to a competitive salary the package offers attractive benefits including:
Company performance bonus.
25 days holiday rising to 28 days after 6 years' service.
Company Sick Pay
Defined contribution pension scheme.
If you are interested in this vacancy and would like to apply for this role, please email Michelle Bannister, Senior HR Business Partner by 19 May 2023.  The contact email address is recruitment@uk.enritec.com