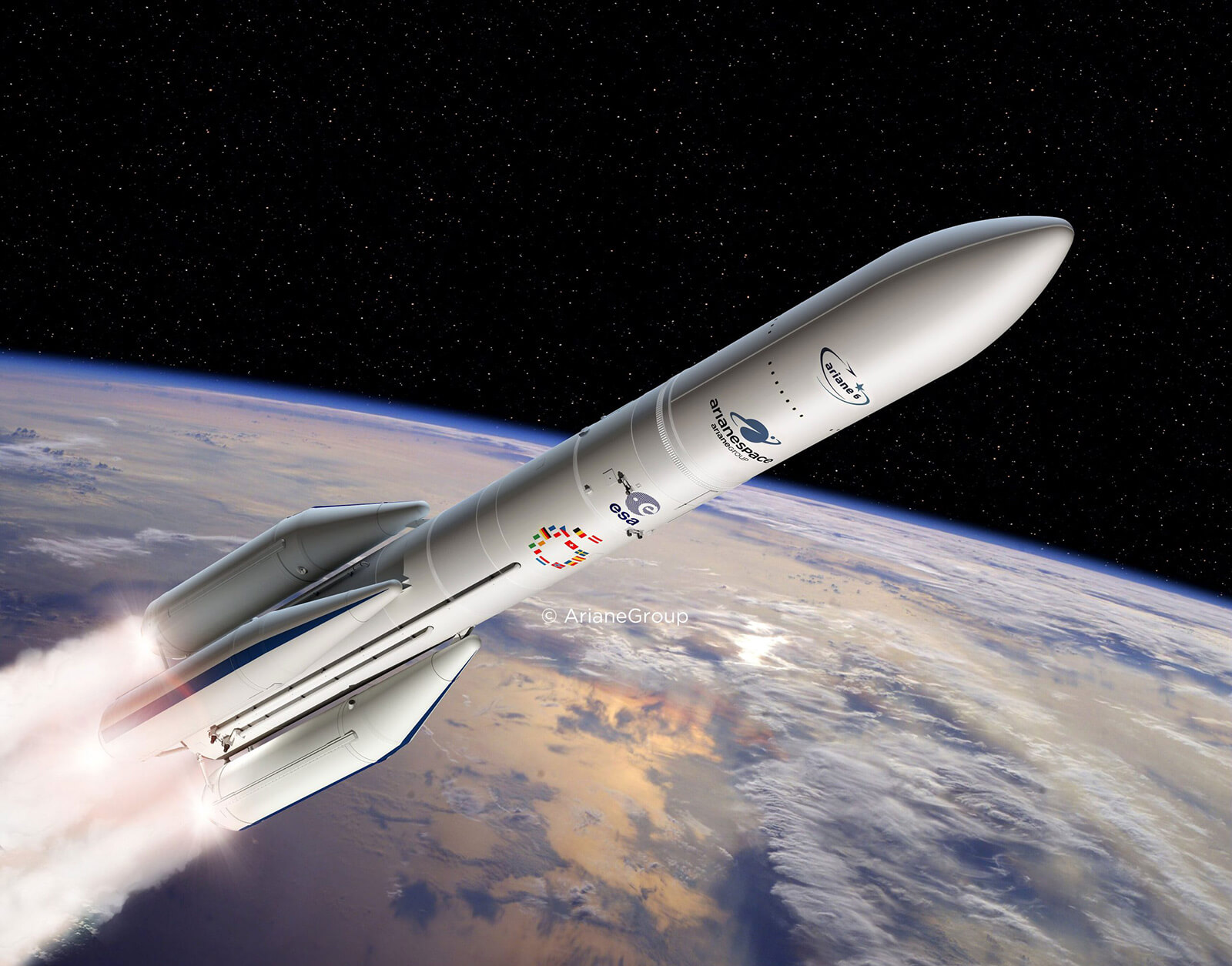 5 September 2022
ETC goes into orbit with the Ariane 6
The European Space Agency (ESA) is Europe's gateway to space – its mission is to shape the development of the continent's space capability and ensure that space investment continues to deliver benefits to the citizens of Europe and the world.
Ariane 6 is the ESA's latest and most technologically advanced rocket system. ETC has signed a long-term contract with ArianeGroup to manufacture and supply carbon fibre pressure vessels for use onboard these new rockets.
The supply contract covers the design, development and manufacturing of three Type IV carbon fibre helium tanks, to be integrated in each Ariane 6 launch system, for both the lower and upper stages of the rocket. These tanks will form an essential part of the rocket's command systems.
"This is a remarkable moment in our company's history; working with the European Space Agency Programme is one of the most challenging technological tasks you can imagine," says Reinhard Hinterreither, ETC's CEO. "Our team of specialists have worked hard to secure this contract. We are proud to be one of the partners working on this state-of-the-art technology and making an impact on the aerospace industry for years to come."
About the Ariane 6
Ariane 6 will be available in two versions depending on the required performance: Ariane 62 (two strap-on boosters) and Ariane 64 (four strap-on boosters)
At over 60 metres tall, the rocket will weigh nearly 900 tonnes when launched with a full payload
For the development of the rocket, ESA is working with an industrial network of more than 600 companies in 13 European countries
The rocket is planned to launch from facilities at Europe's Spaceport in French Guiana
Specifications of the Ariane 6 pressure vessels
790mm (D) x 1226mm (L)
Nominal capacity: 374L
Maximum expected operating pressure (MEOP): 400 bar
Maximum gas temperature from -90 °C to 85 °C
Applicable gas: helium
@ArianeGroup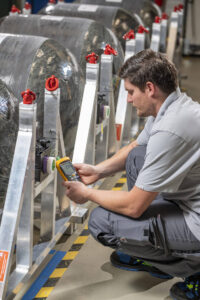 Read more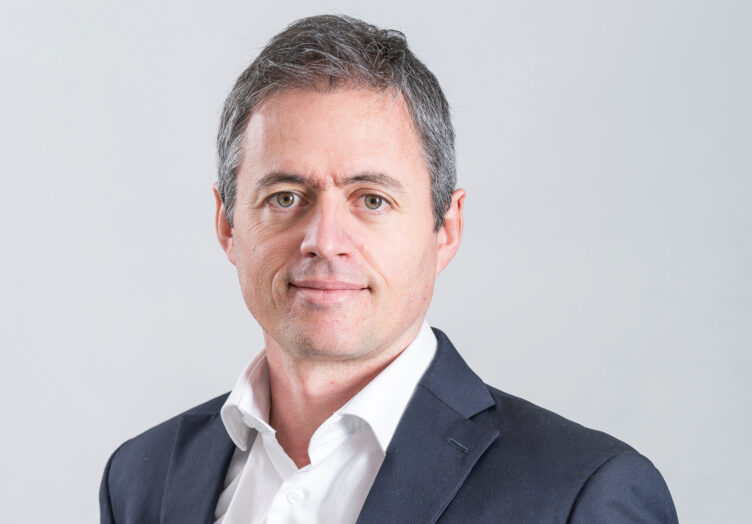 Arnaud Pollono joins ETC as new CFO
The ETC Board of Directors has approved the appointment of Arnaud Pollono as Chief Financial Officer (CFO) of ETC. He has assumed his new role effective 1 September 2023.
Read more

ETC releases company Sustainability Statement
ETC, designer and manufacturer of the world's leading technology for uranium enrichment, has released its first-ever Sustainability Statement.
Read more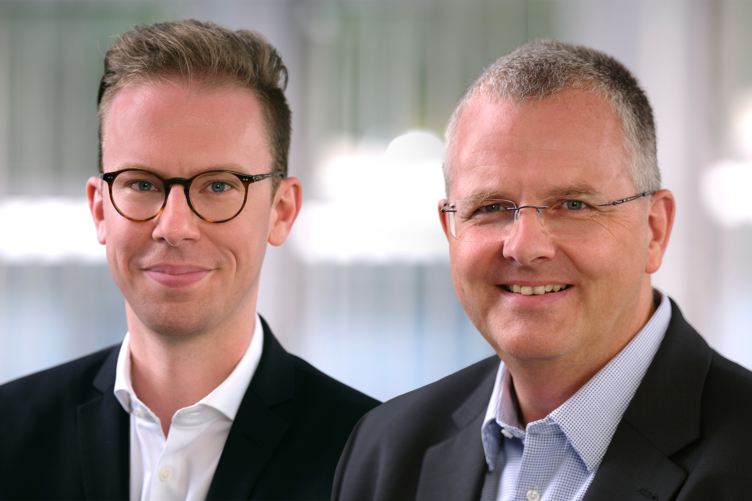 ETC's Jülich site under new management
From December 2022, the site of ETC Deutschland is managed by Andreas Scholz, our former Head of Research & Development. He will receive support from Maurice Emunds, who has additionally been appointed Deputy Site Director of Jülich.